Ball Valves (General Purpose)
Stay up to date with our new webinar series
Have a question for our flow control technology experts?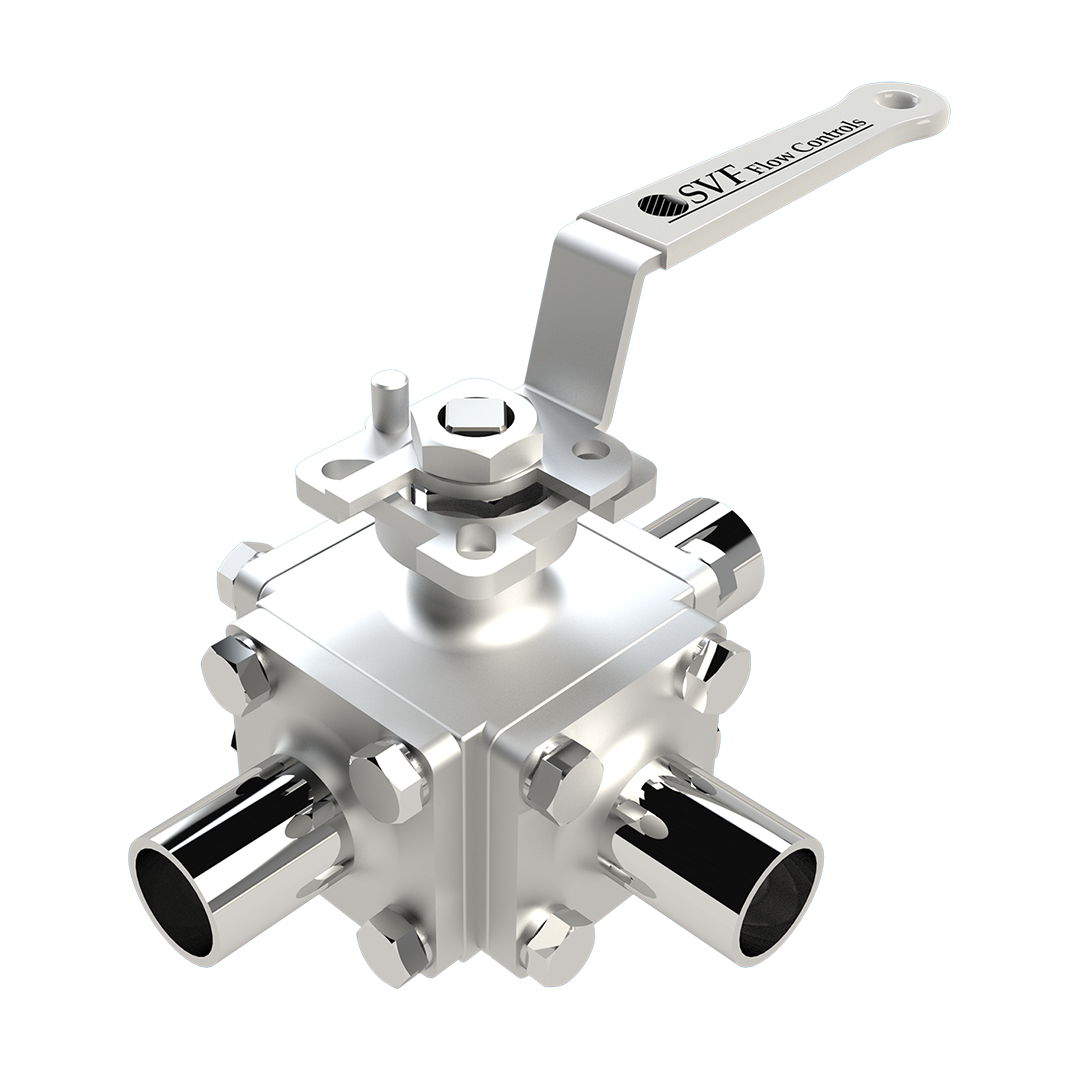 Ball Valves (General Purpose)
SMC9 Ball Valve
The SVF CleanFLOW™ SMC9 ball valves are available in a multiport design to satisfy a wide range of flow control schemes. These valves feature a selection of flow patterns with "L" or "T" Port configurations as well as an ISO 5211 mounting pad for direct mount valve actuation.
ASME - BPE compliant
Drainable design with "Tube-ID" flow path
Cavity filled TFM1600TM seats
End Connections include Tri-Clamp and Extended Tube O.D.
Standard surface interior finish is 20Ra or better
Four seat design provides isolation in all positions
Standard locking device