Stay up to date with our new webinar series
Have a question for our flow control technology experts?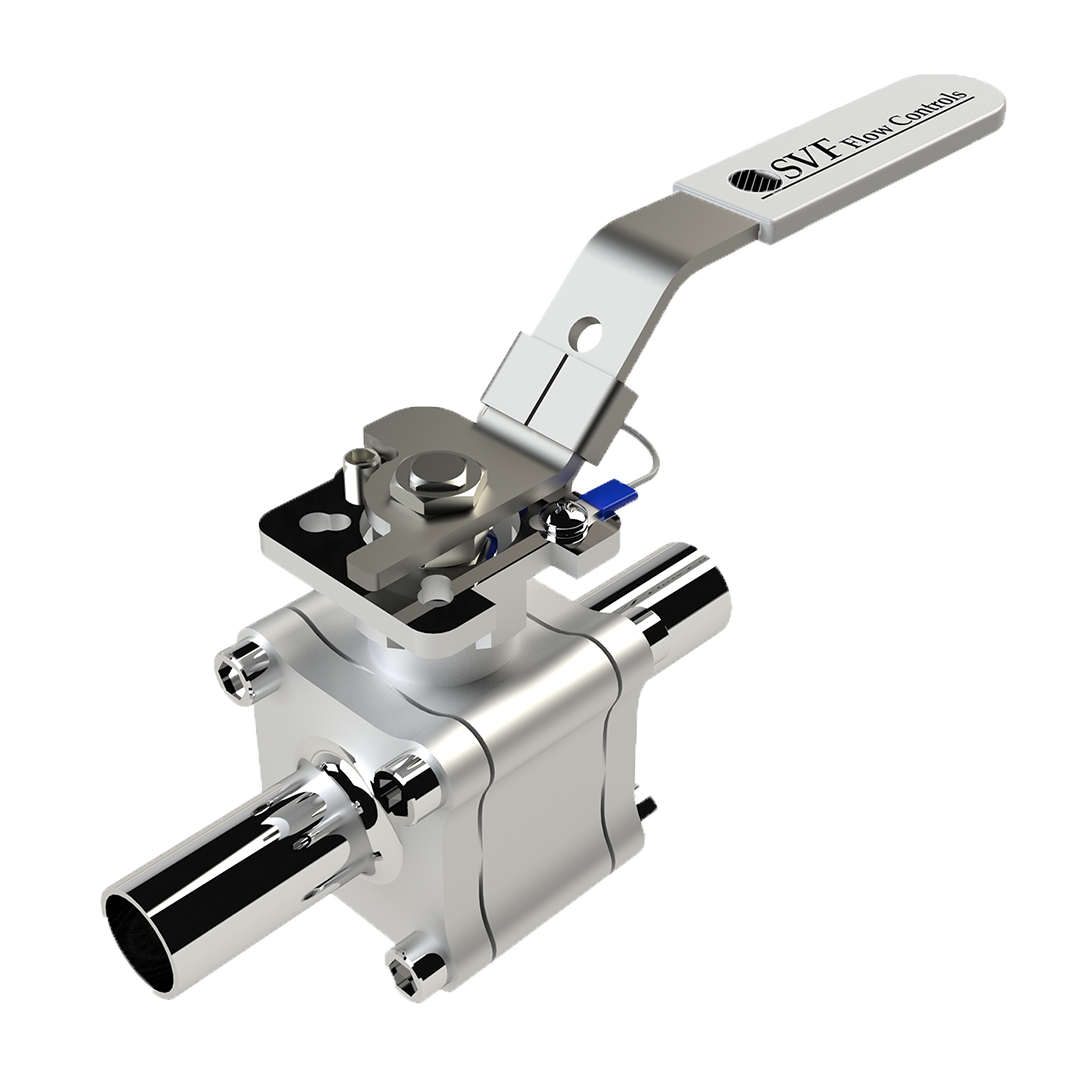 Direct Mount Series
SB7X Ball Valve
The SVF CleanFLOW™ SB7X Fire-Safe ball valves are engineered to be a true process piping component to specifically meet the demanding processes found in the Pharmaceutical and Food & Beverage industries. Certified to the latest API-607 standard, these valves satisfy a wide range of high purity applications for processing and handling flammable fluids. The "Tube-ID" port opening is dimensionally identical to the adjacent tubing to comply with ASME-BPE guidelines.
Three-Piece CleanFLOW™ High Purity Ball Valve, ASME-BPE compliant, Sizes 1/2" ~ 2"
Complete 316L Stainless Steel cast construction
ISO 5211 mounting pad for "Direct Mount" actuation
Drainable design with "Tube-ID" dimensions
Controlled delta ferrite chemistry
Standard interior finish is 15Ra or better
Fire-Safe certification to API-607