Stay up to date with our new webinar series
Have a question for our flow control technology experts?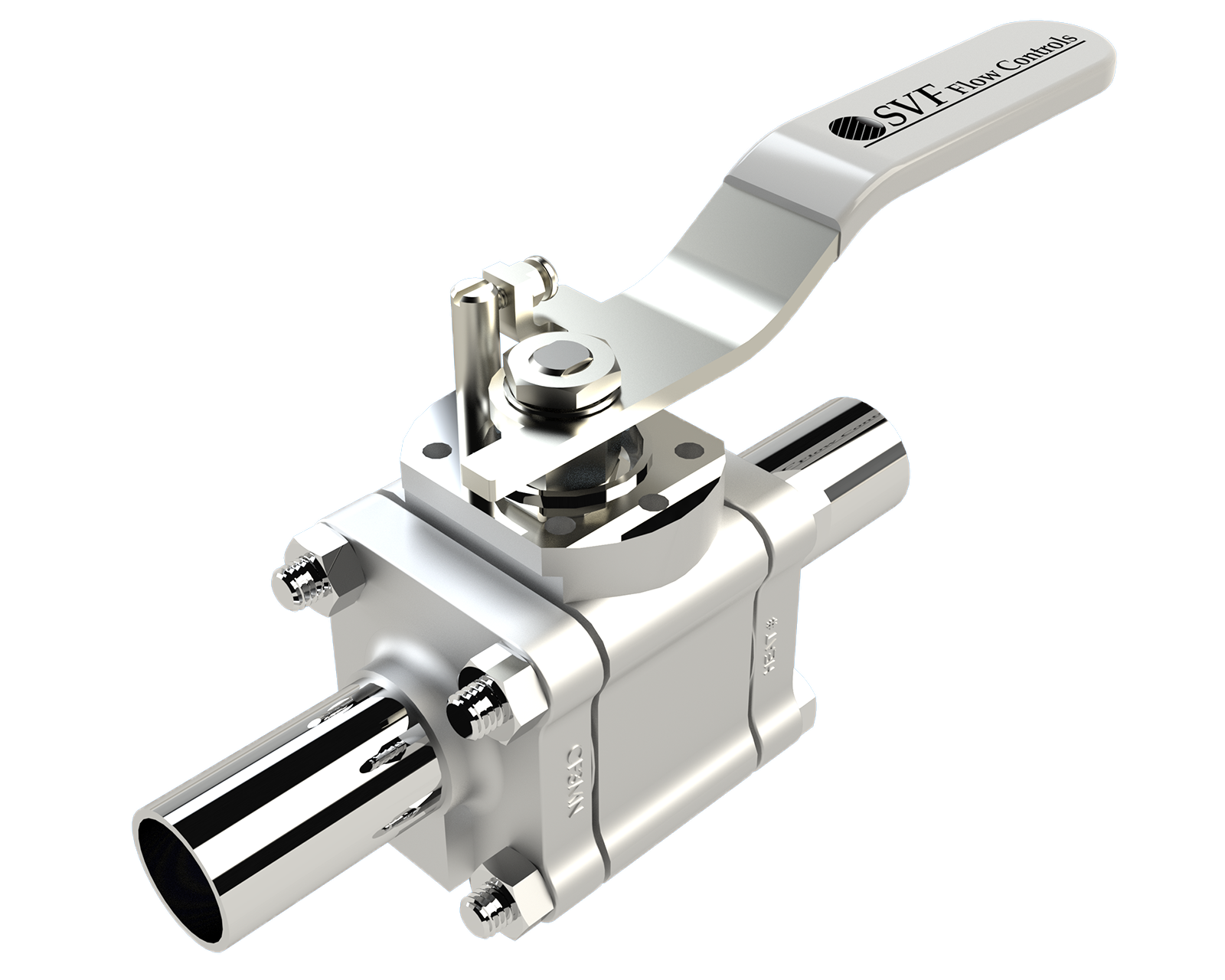 Alloy Valves
SB79 Ball Valve
The SVF CleanFLOW™ SB79 Hastelloy ball valves are engineered to be a true process piping component to specifically meet the demanding processes found in the Pharmaceutical and Food & Beverage industries. The "Tube-ID" port opening is dimensionally identical to the adjacent tubing to comply with ASME-BPE guidelines.
Three-Piece CleanFLOW™ Hastelloy Ball Valve, ASME-BPE compliant, Sizes 1/2" ~ 6"
Drainable design with "Tube-ID" dimensions
ISO 5211 mounting pad for easy automation
Encapsulated body seals to facilitate welding without disassembly
End connections include Tri-Clamp and Extended Tube O.D.
ETO ends are designed for orbital welding
Exclusive "Fine Adjust" handle for precise positioning
You can view the 3D Model under 'Configure'